Your Teams
Prevention Team for Midhurst and Easebourne
Your Prevention Team includes police officers, police community support officers and specialist officers for hate crime, anti-social behaviour, licensing and young people.
Our most commonly visible team members working with communities and partners to prevent crime and keep people safe are shown below.
Prevention Youth Officer PC David Phillips
CP569
Prevention Youth Officer PC Sarah Pack
DP010
PCSO Oliver Broad
30676
PCSO Lukasz Kowalski
33084
PCSO Colin Booker
27901
PCSO Margaret Forster
64336
PCSO Richard Moorey
26985
PCSO Hannah Taylor
27392
PCSO Karen Turrell
27372
PCSO Jason Lemm
22325
PCSO Robin Pharoah
35960
PCSO William Winter
35650
PCSO Leigh-Anne Ardak
36718
District Team for Chichester
Chief Inspector Kris Ottery
CO345
District Commander
Chief Superintendent Jerry Westerman
37013
Divisional Commander
Crime map and statistics
You can now view the latest crime figures for your neighbourhood by using an interactive map
Your Local Police Stations
Police stations in "Midhurst and Easebourne"
Please do not send correspondence to local stations. Instead, use our
postal address
Latest on

Twitter

9 hours

We know that domestic abuse happens every day. But for some victims, the abuse can worsen during sporting events. We have specialist officers for #WorldCup2018 #TalkToUs We, and others, can help. http://socsi.in/Dbzgl pic.twitter.com/aYefFoEDDk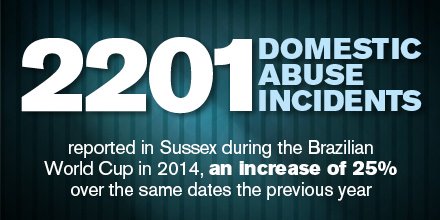 3 days
It is vital that we modernise our custody centres to keep up with changing demands on policing. Read about full plans here: http://socsi.in/AN2Pr
3 days
#World Elder Abuse Awareness Day reminds us all that older people can be at extra risk from attempted frauds of various types - see more here including news about police action in #Sussex, and how we can help prevent these crimes http://socsi.in/K6lVq
Latest on

Facebook

chichesterpolice

10 hours

Non Stop weekend for our Officers in Chichester and Arun this weekend with 40 arrests. Multiple offences including Burglary of a residential property, Harassment, Drug Driving, Possession of Cannabis, Drunk and Disorderly, Actual Bodily Harm, Domestic V...

chichesterpolice

3 days

Arrest result summary for the last two days include 18 in custody for Chichester and Arun. Offences include, Drunk and Disorderly, Grooming, Possession With Intent to Supply Cannabis, Grevious Bodily Harm, Domestic Violence Assault, Possession of Indece...

chichesterpolice

4 days

Missing man Toby Hunt was found safe and well in Chichester in the early hours of Thursday morning (June 14). Thank you to everyone who shared.