Your Teams
Prevention Team for Broadfield
Your Prevention Team includes police officers, police community support officers and specialist officers for hate crime, anti-social behaviour, licensing and young people.
Our most commonly visible team members working with communities and partners to prevent crime and keep people safe are shown below.
PCSO Andreanna Woods
28300
PCSO Brian Vacher
22333
PCSO Natasha Denbeigh
64094
PCSO Dionne Watling
25628
PCSO Kevin Griffiths
35621
PCSO Luke Norris
35625
PCSO Olivia Sasson
35630
PCSO Anthony O'Donnell
35627
PCSO Silviu Ilie
35623
PCSO Joe Aylett
35624
PCSO Janine Daly
31375
PCSO Steve West
65192
PCSO Rick Schofield
36761
PCSO Katie Knight
35971
PCSO Danielle Sanchez
35737
PCSO Alex Brierley
35626
District Team for Crawley
Chief Inspector Rosie Ross
DR497
District Commander
Chief Superintendent Jerry Westerman
37013
Divisional Commander
Crime map and statistics
You can now view the latest crime figures for your neighbourhood by using an interactive map
Your Local Police Stations
Police stations in "Broadfield"
Please do not send correspondence to local stations. Instead, use our
postal address
Police Station
Northgate Avenue, Crawley, RH10 8BF
101 or 01273 470 101
101@sussex.pnn.police.uk
Monday to Saturday from 9am until 8pm
Police Station
1 Malling House Church Lane Lewes, BN7 2DZ
101 or 01273 470 101
101@sussex.pnn.police.uk
Headquarters is not open to the public
Latest on

Twitter

5 hours

From 10am until 3pm today, National Careers Service are taking over Employ Crawley at Crawley Library. It's a perfect opportunity to come down with your CV and receive confidential impartial advice from career advisers. pic.twitter.com/aS0VWuBLbe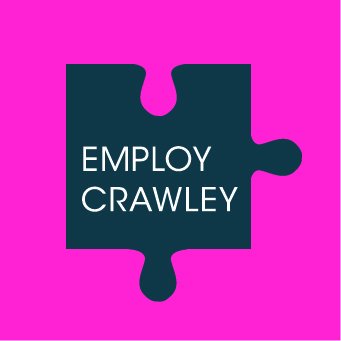 12 hours
Just issued someone a traffic ticket. They thanked us for our time and we thanked them for theirs. If only all stops could be like that. Or, if people could have their MOT up to date, that would be better. #cw568
Latest on

Facebook

CrawleyPoliceUK

1 days

Crawley & Mid Sussex Supports #HelpingHands - Committed to Protecting our Children from CSE (Child Sexual Exploitation) - "IT COULD BE ME".

CrawleyPoliceUK

3 days

We have been made aware that a Car Cruise may be taking place this weekend in Crawley. There will be an increased Police presence in the area to ensure there are no breaches of the Road Traffic Act.

CrawleyPoliceUK

3 days

We're glad to have been able to help the Crawley-based West Sussex and Surrey Angling Academy with a PPAF grant. Told it will go towards lake safety kit for the benefit of all.