Your Teams
Prevention Team for Kewhurst
Your Prevention Team includes police officers, police community support officers and specialist officers for hate crime, anti-social behaviour, licensing and young people.
Our most commonly visible team members working with communities and partners to prevent crime and keep people safe are shown below.
Prevention Licensing Officer PC Richard Wilkes
CW456
PCSO Neil Holden
26445
PCSO Demetrius Georghiou
26447
PCSO Victoria Renel
33074
PCSO Daryl Holter
63001
PCSO Emma Phillips
64331
PCSO Julie Pearce-Martin
31376
PCSO Darren Owen
25877
PCSO Ryan Welby
32182
PCSO Hannah Crew
35787
PCSO Samantha Kemp
64288
PCSO Becky Unicombe
25857
District Team for Rother
Chief Insp Steve Curry
CC981
District Commander
Detective Chief Superintendent Jason Taylor
CT129
Detective Chief Superintendent
Crime map and statistics
You can now view the latest crime figures for your neighbourhood by using an interactive map
Your Local Police Stations
Police stations in "Kewhurst"
Please do not send correspondence to local stations. Instead, use our
postal address
Latest on

Twitter

2 days

Drink driver stopped in North Trade Road, Battle is now with us in custody. @SussexRoadsPol

3 days

We asked you to play cupid on Valentine's Day so we could spend some quality time with people who've been trying to avoid us

And you didn't disappoint

You helped us reach an estimated 2 million people

We're sure dates will be arranged soon

http://socsi.in/fiNoB
4 days
Cupids, one last date we need your help with, please RT


Love wasn't enough of a high for Lee John

He's been charged with possession of cocaine and insists on avoiding our advances

Help us get together, visit http://socsi.in/zUxKB 423 of 24/03/17 #ValentinesDay pic.twitter.com/4CXe2ManIG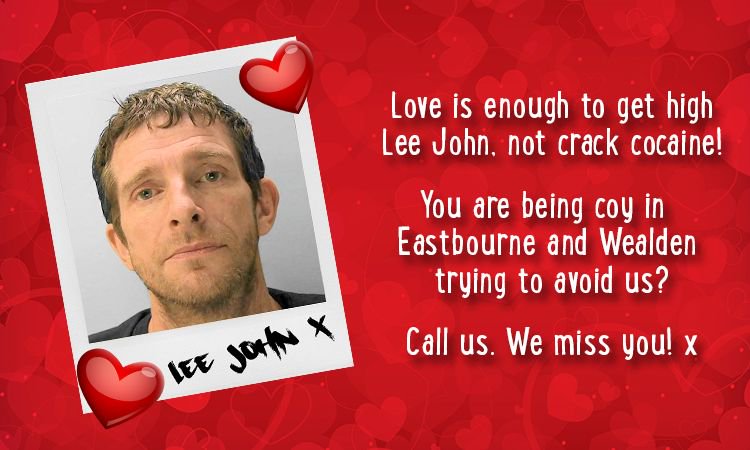 Latest on

Facebook

RotherPolice

6 days

Today we launch Op Sceptre! This is a national anti-knife crime amnesty campaign to educate the public, and particularly young people, on the dangers of carrying knives. We will be placing Amnesty Bins in front offices across the county which will give ev...

RotherPolice

6 days

Don't make it easy for burglars to target your vehicle or home. Make sure you lock up securely both at home and when using the car - take a few seconds to check you have. It could potentially save you the heartache of having to deal with a theft or bre...

RotherPolice

6 days

Do you recognise either of these men? We'd like to speak to them in connection with a violent robbery in Bexhill.